Should I Get A Dental Bridge To Replace My Lost Teeth?
Have you lost one or more teeth? You might be tempted to forgo dental treatment and simply make do with your remaining teeth, particularly if you are concerned about the cost of tooth replacement. However, it is necessary for you to fill in that empty space. If you do not, you could end up facing some serious oral health issues. In this blog post, we discuss what a dental bridge is and outline some of the reasons why you should consider getting a dental bridge to replace your lost teeth.
A traditional dental bridge is a prosthetic with a dental crown on each end. The crowns get attached to the teeth next to the empty space in the mouth, and they support 1 – 3 artificial teeth that "bridge" the gap. Most people who have lost one or a few consecutive teeth are good candidates for a dental bridge.
Why Choose A Dental Bridge?
There are two ways in which a dental bridge can save you money:
It can prevent the need for extensive (and expensive) dental treatment in the future.
It costs less than implant-supported tooth replacement. Dental implants are considered the gold standard in tooth replacement, and you should certainly consider getting them if your budget allows for it. However, a dental bridge presents a much lower upfront cost.
Also, keep in mind that dental bridges can be made out of various materials, some of which cost less than others. Your dentist can talk to you about the pros and cons of all your options so you can decide on the type of bridge that is best for your circumstances.
Prevent Dental Drift
Each tooth helps the ones around it to remain in place. Therefore, when even a single tooth goes missing, the adjacent ones may drift out of their proper positions, leading to a misaligned bite. A misaligned bite, in turn, may contribute to TMJ disorder and other issues. If you lost a bottom tooth, the opposing one might extend too far out of the gum line. Eventually, further tooth loss may occur. A dental bridge can prevent all of these issues.
Restore Chewing Power
A dental bridge is permanently bonded to the teeth that support it. Thus, it is sturdy enough to stand up to the rigors of everyday eating and drinking. With a dental bridge, you will not have to worry about rough foods irritating the tender gum tissue where your lost teeth used to be.
Improve Your Confidence
If your missing teeth are near the front of your mouth, they may affect both your appearance and your confidence. A well-made dental bridge constructed of porcelain can fill in the empty space in a way that looks quite natural. Most onlookers will have no idea that you were ever missing any teeth.
Are you ready to restore your teeth with a dental bridge? Your dentist will be happy to discuss this treatment with you.
About the Author
Dr. Jacquelyn Pitcher is a general and restorative dentist in Manchester. She helps patients replace their lost teeth via dentures, dental implants, and dental bridges. To learn how she may be able to help you regain a complete set of teeth, contact First Line Dental at 860-327-5990.
Book a consultation today or make an appointment using our convenient online appointment scheduler.
Monday
- 10:00 AM to 7:00 PM
Tuesday
- 9:00 AM to 4:00 PM
Wednesday
- 10:00 AM to 7:00 PM
Thursday
- 8:00 AM to 4:00 PM
Friday
- 8:00 AM to 2:00 PM
Saturday
- 8:00 AM to 2:00 PM

CareCredit is a healthcare credit card designed for your health and wellness.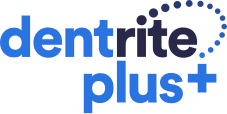 Everyone is accepted and membership can include coverage for your family.
Book your appointment today.