First Line Dental
 Emergency and Cosmetic Dentist in Manchester
We believe in creating a genuinely warm and friendly atmosphere for every patient who pays us a visit.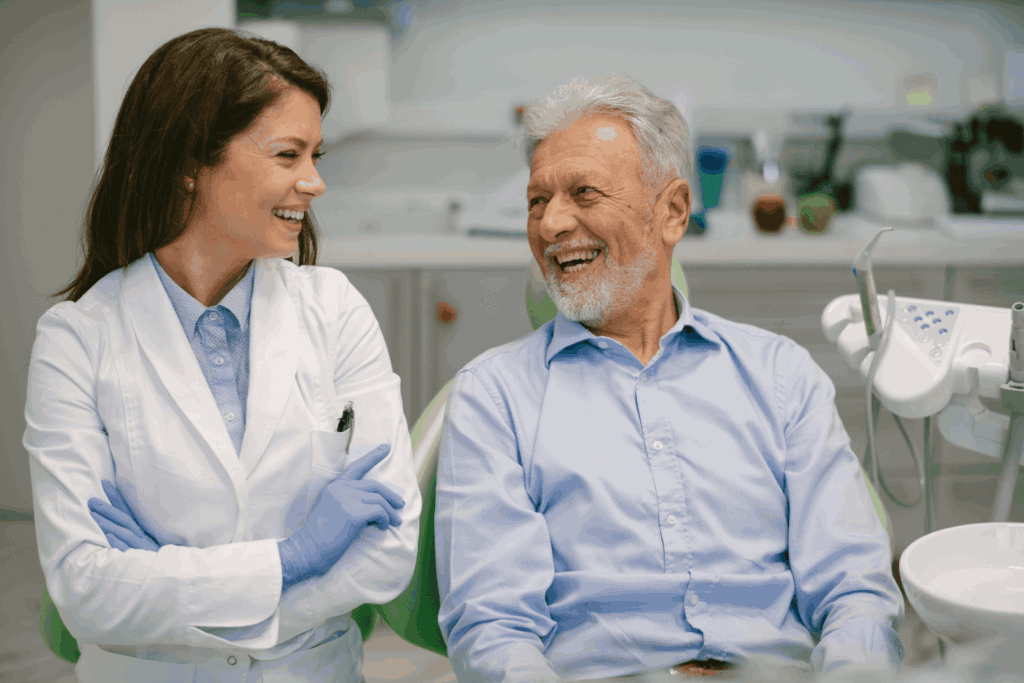 Ongoing training & continuing education for our dentists, dental assistants, and hygienists means the most current techniques in dentistry.
Our dentists in Manchester take pride in offering a comprehensive variety of services that covers simple and advanced needs alike.
At First Line Dental, our dental and hygiene teams are focused on your unique dental needs. From general dentistry to specialty services including orthodontics, we provide comprehensive treatment for most patients right in the dental office and deliver personalized, quality care for patients of all ages. The hygiene team and our specialists share a passion for providing outstanding care and working with each patient to deliver an outcome that surpasses expectations. This multispecialty approach to exceptional dental care is what sets us apart.
GET THE SMILE YOU DESERVE
Free
Smile Makeover Consultation 
Free
Complimentary Exam, Xray & Treatment Plan
Free
Invisalign® Consultation
Our New Patient Offer is a great introduction to our dental office. When you arrive, our friendly staff will help you with new patient information and verify any insurance benefits. We will review what to expect on your first visit and introduce you to your dental team. After your appointment, you will leave with a personalized treatment plan, and we will answer any questions you may have. At First Line Dental, we build one-on-one relationships with our nearby patients, so you understand your personal treatment plan and feel confident in your care.
GENERAL DENTISTRY
FOR THE ENTIRE FAMILY
Preventive dental care is essential to overall health, and to prevent more extensive problems in the future. That is why our multi-specialty dental office offers a full range of dental services from regular exams and cleanings to more advanced dental procedures. Our dentists and hygienists work together to ensure a healthy confident smile. We see patients of all ages and create treatment plans personalized to your specific needs. We stay open evenings during the week and all day Saturday to ensure good dental care can fit into your busy schedule. We are here when you need us and can see emergencies that same day.
DENTAL CROWNS & BRIDGES
 REBUILD YOUR BEST SMILE
Our goal is to help our patients preserve and maintain their best smiles. Here at our Manchester dental office, custom restorative solutions are available to help you and your loved ones enjoy smiles that last for years with proper maintenance and care. For instance, dental crowns can rebuild the strength and appearance of incomplete teeth beautifully, while bridges are designed to literally "bridge" the gap left by dental structure that has been lost altogether.
DENTAL IMPLANTS
REGAIN YOUR CONFIDENCE
After tooth loss, patients may struggle to speak clearly with friends, enjoy their favorite foods, or even pose for photographs without hiding their mouth. Thankfully, this condition does not have to be permanent! Dental implants are a great solution for missing teeth. Not only do they restore function while eating, but they can literally bring your smile back to life. Dental implants are a permanent solution that will last for years to come. Schedule a free consultation to see if a dental implant is the right solution for you.
ORTHODONTICS & BRACES
 BEAUTIFULLY STRAIGHTEN TEETH
Orthodontic treatment can have various positive benefits on a person's well-being, improving their confidence, health, and day-to-day quality of life. At our dental office in Manchester, we are proud to have an in-house orthodontist who offers several different services for children and adults alike. Whether your son or daughter is ready for traditional braces or you would like to explore a straighter smile through the cosmetic power of Invisalign® clear aligners, our team is ready to lend a helping hand.
DENTAL EMERGENCIES
HERE WHEN YOU NEED US
Dental emergencies never seem to strike at a convenient time. If you or a loved one needs help, already knowing a trusted dental team to call on for assistance can make a world of difference. At First Line Dental, we will make time for your urgent case as soon as possible, providing dedicated relief measures and custom treatment plans to help you return to your regular routine without delay. Most of the time, we can even see you on the same day as your call!
Dental Patient Reviews
Your Satisfaction And Care Is Our Top Priority
"Professional, informative and great workers! They made me feel comfortable and relaxed. Great Dentist office!"
"My first visit was great, soon as I walked in the door Sydney was so polite and patient. The office is so bright and beautiful as well."
"Warm welcomes from the moment you open the door. Bright new beautiful office with friendly people definitely worth your time!!"
GREAT DENTISTRY
CAN BE AFFORDABLE
We understand your budget and offer several payment options to make the cost of your dental care easily manageable. Our dental office accepts most insurance plans including HUSKY for children. No insurance? We accept Essential Dental, which offers a significant discount on all dental care for a low annual fee. Plus, consultations are always free!