TOOTH EXTRACTIONS – MANCHESTER, CT
Gentle & Compassionate Tooth Removal
Here at First Line Dental, our Manchester team always strives to help patients preserve their natural teeth for a lifetime. In some cases, however, the wisest course of action is to perform gentle and compassionate tooth removal. We use plenty of local anesthesia to promote patient comfort. We always carry out extractions with the goal of paving the way for those under our care to enjoy improved oral health and future tooth replacement.
Why Choose First Line Dental For Tooth Extractions?
STRONG EMPHASIS ON PATIENT COMFORT
STATE-OF-THE-ART TOOTH REPLACEMENT AVAILABLE
SKILLED & COMPASSIONATE DENTAL TEAM
Reasons Why Tooth Extractions Are Necessary
Here are some reasons why we may determine that it is necessary to remove one or more teeth:
A tooth is so badly damaged that it cannot be restored with a crown or filling.
We must make room in the mouth for orthodontic treatment or dentures.
A child's primary tooth has overstayed its welcome and is threatening the health of incoming adult teeth.
A tooth is badly infected, and we need to stop the infection from spreading to nearby tissues.
Advanced gum disease has severely weakened a tooth's base of support.
A patient's teeth are overcrowded, and more space is necessary to preserve their dental health.
The Process Of Removing A Tooth
At the beginning of your appointment, we will administer local anesthesia to numb your tooth and the surrounding tissues. It will not block out pressure, but it will prevent you from feeling pain.
After the numbing agent takes effect, we will use an instrument called an elevator to lift the tooth out of its socket. Next, we will grip the tooth with forceps and rock it back and forth in order to break the ligament binding it to the surrounding bone. After the tooth is out, we will clean the socket and use gauze to control bleeding.
During your follow-up appointments with our team, we can replace the lost tooth so you can avoid future complications, such as further tooth loss.
Tooth Extraction Aftercare
Here are some tips to help you enjoy a smooth recovery after your extraction:
Take medications as prescribed by our team.
Get plenty of rest, and prop your head up on pillows while you are sleeping.
Eat a diet of soft foods that will not irritate your extraction site.
Do not smoke.
Do not use drinking straws.
Avoid strenuous physical activity.
After the first 24 hours, begin regularly rinsing your mouth with warm salt water.
Do your best to avoid touching the extraction site with your tongue or fingers.
Call our team if you have questions, and be sure to attend all recommended follow-up appointments.
The team at First Line Dental is prepared to assist you should you ever need one or more teeth removed. You might hesitate to book an appointment, though, until you have more information about the road ahead. To help you out, we have compiled the following list of tooth extraction FAQs. If you do not see your specific question addressed, reach out to us directly. We will be pleased to speak with you.
Does Getting A Tooth Extracted Hurt?
Patient comfort is important to us, so you can expect us to use plenty of local anesthesia to numb your mouth. The numbing agent blocks out pain signals. However, it does not prevent you from feeling pressure, so you are likely to feel something while our team is working.
Once the numbness wears off, you can expect your mouth to be sore for several days. Most patients find that the discomfort is easy to manage via pain relievers, rest, and other simple measures. Extreme pain is rare and is a sign that you should call our team for assistance right away.
Is There An Alternative To A Tooth Extraction?
In some cases, we can preserve a badly damaged tooth via root canal therapy or other restorative procedures. We always evaluate potential ways to save a tooth before we consider extracting it. In fact, we typically view tooth removal as a last resort. If we recommend this procedure for you, you can be confident that we believe it is the best option for your current circumstances.
What Are My Options For Replacing A Missing Tooth?
There are a few different ways to replace missing teeth:
Dental implants are prosthetic tooth roots that we surgically implant into the jaw. After they bond with the surrounding bone, they serve as an incredibly strong base of support for artificial teeth. They are considered the gold standard of tooth replacement.
A fixed bridge is a multi-unit restoration that depends on the remaining natural teeth for support. The supporting teeth must be significantly modified to fit beneath a bridge. However, bridges tend to be sturdy and long-lasting.
A denture is a removable prosthetic that can replace a few teeth or an entire arch of teeth. Dentures are both cost-effective and natural-looking.
Our team will help you weigh the pros and cons of each of your tooth replacement options so you can make a well-informed decision about how to move forward.
Can I Leave The Space Empty After A Tooth Extraction?
If you get extra teeth or wisdom teeth removed, there is no need to worry about replacing them. In almost all other circumstances, however, we strongly recommend tooth replacement. Failing to fill in the empty space in your mouth could lead to complications, such as dental drift and further tooth loss. Your jawbone will also begin to deteriorate. A dental implant can prevent such issues and allow you to enjoy decades of problem-free function.
Book a consultation today or make an appointment using our convenient online appointment scheduler.
Monday
- 10:00 AM to 7:00 PM
Tuesday
- 9:00 AM to 4:00 PM
Wednesday
- 10:00 AM to 7:00 PM
Thursday
- 8:00 AM to 4:00 PM
Friday
- 8:00 AM to 2:00 PM
Saturday
- 8:00 AM to 2:00 PM

CareCredit is a healthcare credit card designed for your health and wellness.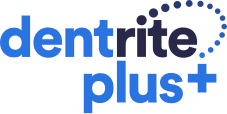 Everyone is accepted and membership can include coverage for your family.
Book your appointment today.
238-c Tolland Turnpike, Manchester Ct 06042
Call our office at (860) 327-5990