DENTURES – MANCHESTER, CT
Reliable, Removable Dental Prosthetics
Dentures have been around for centuries. In recent decades, they have become more comfortable, reliable, and natural-looking than ever. If you have lost all or most of your teeth, dentures in Manchester may be an appropriate treatment for you. On this page, you will learn more about what dentures are, who should get them, and the benefits they offer. When you are ready to talk to a dental professional about replacing your lost teeth, contact First Line Dental to schedule your consultation.
Why Choose First Line Dental For Dentures?
RELIABLE & FUNCTIONAL TOOTH REPLACEMENT
IMPLANT DENTURES AVAILABLE
OUTSTANDING AESTHETIC RESULTS
Who Is A Good Candidate For Dentures?
If you are struggling with the consequences of extensive tooth loss, such as difficulty eating and speaking, dentures may be a fit for you. This is especially true if you are free of active gum disease and other conditions that might affect your ability to wear dentures. Keep in mind that dentures are typically meant to replace several teeth or all of them. If you are missing just a few teeth, a different treatment may be a more suitable option for you.
There are a few different types of dentures. During your consultation, your dentist in Manchester will learn about your oral health and recommend the one that best fits your circumstances.
Here is a brief overview of the types of prosthetics that are available:
A partial denture fits in around the remaining natural teeth, sort of like a puzzle piece. They typically have an acrylic base and acrylic or porcelain teeth. They may also have metal or acrylic clasps that keep them in place. Partial dentures are often best for people whose natural teeth are still relatively healthy.
A traditional full denture consists of a gum-colored base that is attached to a full arch of artificial teeth. The teeth are usually made out of acrylic or porcelain. Natural suction, perhaps along with adhesive, helps this type of prosthetic to stay in place. Each full denture is carefully crafted to fit a patient's unique gums and jaw.
An implant denture is anchored in the jawbone by prosthetic tooth roots (dental implants), which we insert into the bone during a minimally invasive surgery. Implant dentures are much sturdier and longer-lasting than their traditional counterparts, and we often recommend them as the best option for anyone who has adequate jawbone density to support the implants.
Some of the most outstanding benefits of traditional dentures include:
Traditional dentures come with a lower upfront price than other tooth replacement options. Insurance is often willing to help pay for them.
You will need to adjust some of your eating habits when you use your dentures. However, they will restore your ability to eat most foods.
Dentures are custom-made to complement your natural facial structures.
With proper care, your denture may last for 5 – 10 years before replacement becomes necessary.
As long as your denture fits well, you can expect it to be quite comfortable.
The benefits of implant dentures go even further. They have the potential to last for decades, they function like natural teeth, and they can preserve bone health in the jaw to help your face maintain its youthful shape.
Understanding The Cost Of Dentures
The cost of dentures in Manchester is workable for most patients. Of course, their exact price varies from case to case, so we cannot give any estimates without first meeting you in person and examining your mouth. We offer convenient financing, are happy to file insurance claims, and will do everything in our power to help you afford your prosthetic.
Factors That Affect The Cost Of Dentures
A few major factors that affect the cost of dentures include:
Acrylic and porcelain are the primary materials used to make dentures. They come from various manufacturers and have varying price points.
Some patients require extractions, gum disease therapy, or other treatments before they can move ahead with dentures.
The type of denture. Implant, full, and partial dentures have different prices.
You might occasionally come across advertisements for "cheap" dentures. Be extremely cautious. Their quality may fall short of what you expect. It is best to invest in high-quality treatment from the outset.
Are Implant Dentures More Expensive?
Yes. Implant dentures in Manchester have a significantly higher upfront cost than traditional dentures. The placement of the prosthetic tooth roots is a complex surgery, and other steps involved in the treatment process also require a high level of skill. Despite their higher cost, however, most patients would agree that implant dentures are well worth it. They are much stronger than traditional ones, enabling their owners to eat virtually any food without worry. Plus, they have a long life expectancy. Whereas traditional dentures require replacement every 5 – 7 years or so, implant dentures can stand the test of time. They are an excellent value!
Does Dental Insurance Cover Dentures?
Most dental insurance policies consider dentures to be a major procedure, meaning that they cover 40 – 50% of the cost, up to the amount of the policy's annual maximum. For many patients, this means they can expect a reduction in their out-of-pocket costs of hundreds of dollars (perhaps even more). Our team will be happy to help you understand how your insurance applies to your treatment before you commit to anything. We can also file claims in your behalf.
Other Options For Making Dentures Affordable
As your denture dentist in Manchester, we want to help you afford your prosthetic teeth. In addition to helping you with insurance, we offer other provisions that may make it easier to manage the cost of your care:
Most patients qualify for low-interest financing through CareCredit, a third-party lender. You may be able to choose from a variety of convenient payment plans.
Essential Dental Plan. This discount plan lowers the cost of virtually all the services we offer.
Would you like to learn more about dentures and their price? Call us today to schedule a one-on-one consultation with one of our experienced dentists.
The team at First Line Dental is ready to help you renew your smile with dentures in Manchester. Before you move forward with treatment, however, you may want to know more about the road ahead. We want our patients to be well-informed, so we have compiled the following list of denture FAQs, along with succinct answers. If you would like to receive further explanation on anything you discover here, please reach out to us directly.
How Long Will You Have To Wait To Get Dentures After Your Teeth Are Pulled?
The average wait time between extractions and denture placement is 6 – 8 weeks. This allows the gums a chance to heal before they have to support a new set of prosthetic teeth.
Of course, there are some exceptions. Many patients choose to purchase immediate dentures, which are placed right after extractions. Although immediate dentures will have to be adjusted or replaced relatively soon after placement, it is common for individuals to love them because they allow a person to avoid being toothless for any significant period of time.
If you choose to get implant dentures, it might be several months between your extractions and your denture placement. On the other hand, if you get All-on-4 treatment, you can get dentures on the same day as your extractions.
Can I Sleep With My Dentures?
When you first get your dentures, your denture dentist in Manchester may recommend that you keep them in your mouth continuously for the first 24 hours. Thereafter, you should make it a habit to remove them at night. Taking them out of your mouth allows your gums to rest and can prevent issues like swelling, infections, and bad breath. Removing your dentures also gives you the opportunity to thoroughly brush them and place them in a cleansing solution overnight.
What Is The Average Age For Dentures?
Data from the National Center for Health Statistics estimates that roughly 66% of adults ages 40 – 64 are missing at least one tooth, whereas just 33% of adults ages 20 – 39 have the same problem. Hence, dentures are much more common in the older portion of the population. Of course, there is no shame in getting dentures if you are younger; issues like genetics, accidents, and certain illnesses can cause tooth loss at an early age.
Will It Hurt To Get Dentures?
If you have to undergo extractions before getting dentures, you can expect some soreness and swelling after your procedure. For most patients, any discomfort goes away within one week or so. When you first start wearing your denture, you might experience some minor irritation and swelling in your gums. This can last anywhere from a few weeks to a few months. Once you adapt to your prosthetic, however, it should feel quite comfortable in your mouth. If you ever experience any severe pain associated with your denture, it would be wise to contact us for help as soon as you can.
Book a consultation today or make an appointment using our convenient online appointment scheduler.
Monday
- 10:00 AM to 7:00 PM
Tuesday
- 9:00 AM to 4:00 PM
Wednesday
- 10:00 AM to 7:00 PM
Thursday
- 8:00 AM to 4:00 PM
Friday
- 8:00 AM to 2:00 PM
Saturday
- 8:00 AM to 2:00 PM

CareCredit is a healthcare credit card designed for your health and wellness.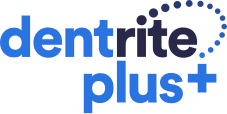 Everyone is accepted and membership can include coverage for your family.
Book your appointment today.
238-c Tolland Turnpike, Manchester Ct 06042
Call our office at (860) 327-5990