COSMETIC BONDING – MANCHESTER, CT
A Fast Fix For Flawed Teeth
If you have aesthetic imperfections in your teeth, cosmetic dentistry offers a number of ways to correct such issues. One popular treatment is known as cosmetic bonding, dental bonding, or direct bonding. This quick and convenient service can disguise flaws in teeth and enhance the overall appearance of your smile. On this page, you will learn more about what cosmetic bonding is, how it can benefit you, and more.
Why Choose First Line Dentistry For Cosmetic Bonding?
QUICK, COMFORTABLE TREATMENT
NATURAL-LOOKING, LONG-LASTING RESULTS
INVITING, MODERN DENTAL OFFICE
What Is Cosmetic Bonding?
Cosmetic bonding is a procedure wherein we mold a tooth-colored resin over a patient's tooth in order to change the tooth's appearance. The resin is the same material that is commonly used for tooth-colored fillings. Cosmetic bonding can correct a number of imperfections, including chips, cracks, small gaps, discoloration, and more.
How Does Cosmetic Bonding Work?
We start the procedure by carefully selecting a shade of resin that will blend in seamlessly with the color of the natural teeth around it. Then, we prepare the tooth with a mild etching solution. Roughening up the tooth's surface helps the bonding material to adhere well to it. After the tooth is ready, we apply the resin and carefully shape it in a way that hides the tooth's flaws. A special curing light hardens the resin in a matter of seconds. After we double-check to make sure that the bonding looks natural and make any necessary final adjustments, you can go off and enjoy your new look.
Benefits Of Cosmetic Bonding
Cosmetic bonding offers numerous benefits:
It is fast. Depending on how many teeth you are having treated, your total treatment time may be an hour or less. Plus, we are usually able to complete cosmetic bonding in a single appointment (this is in contrast to porcelain veneers, which require multiple appointments).
It is noninvasive. We do not need to make any significant modifications to the teeth that support the bonding.
It is comfortable. We may not even need to use local anesthetic to ensure your comfort.
It is natural-looking. Onlookers may have no idea that you have had some cosmetic work done on your smile.
It is cost-effective. Cosmetic bonding is one of the most affordable cosmetic dentistry treatments.
The cost of your bonding procedure will depend on a few factors, including the number of teeth that you wish to transform with it. When you visit us for your consultation, we will give you a candid estimate for your treatment's price. Dental insurance usually does not cover cosmetic bonding, but if you cannot or do not want to pay for the entirety of your treatment upfront, our team can help you to apply for low-interest financing.
Is Cosmetic Bonding Right For Me?
We often recommend cosmetic bonding for patients who want a fast, cost-effective way to change the appearance of one or two teeth. If you would like a more extensive smile transformation, or you want your results to last for as long as possible, we may recommend that you opt for porcelain veneers instead. Veneers are more durable than bonding and often last for well over 10 years.
Book a consultation today or make an appointment using our convenient online appointment scheduler.
Monday
- 10:00 AM to 7:00 PM
Tuesday
- 9:00 AM to 4:00 PM
Wednesday
- 10:00 AM to 7:00 PM
Thursday
- 8:00 AM to 4:00 PM
Friday
- 8:00 AM to 2:00 PM
Saturday
- 8:00 AM to 2:00 PM

CareCredit is a healthcare credit card designed for your health and wellness.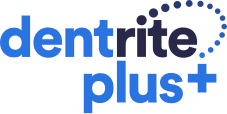 Everyone is accepted and membership can include coverage for your family.
Book your appointment today.
238-c Tolland Turnpike, Manchester Ct 06042
Call our office at (860) 327-5990