Dr. Lauren Aber is the Dental Director at First Line Dental. Dr. Aber is a graduate of Boston University, Henry M. Goldman School of Dental Medicine.
Dr. Aber believes in providing a caring environment for her patients. She enjoys the opportunity to get to know her patients and connect with them on a personal level. By building this rapport, she is able to learn more about how her patients are able to fit oral care into their lives and can craft a tailor-made treatment plan to give here patients a healthy, confident smile.
In her spare time, Dr. Aber enjoys skiing, rowing, hiking with her Goldendoodle Harper, and cooking and baking. Dr. Aber is a member of the American Dental Association.
Book a consultation today or make an appointment using our convenient online appointment scheduler.
Monday
- 10:00 AM to 7:00 PM
Tuesday
- 9:00 AM to 4:00 PM
Wednesday
- 10:00 AM to 7:00 PM
Thursday
- 8:00 AM to 4:00 PM
Friday
- 8:00 AM to 2:00 PM
Saturday
- 8:00 AM to 2:00 PM

CareCredit is a healthcare credit card designed for your health and wellness.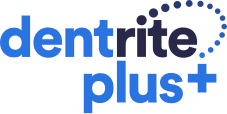 Everyone is accepted and membership can include coverage for your family.