TOOTH-COLORED FILLINGS – MANCHESTER, CT
Discreetly Treat Dental Decay
For many years, dentists primarily used silver amalgam, a mix of metals, to treat cavities. While this method is both durable and effective, it comes with some significant drawbacks — including the fact that the amalgam clashes with the natural color of teeth. That is why the team at First Line Dental favors tooth-colored composite resin fillings instead. This treatment can address dental decay without having a significant impact on your smile's aesthetics.
Why Choose First Line Dental For Tooth-colored Fillings?
COMFORTABLE, EFFICIENT TREATMENT
KIND AND DETAIL-ORIENTED DENTAL TEAM
AESTHETICALLY PLEASING RESULTS
What Are Tooth-colored Fillings?
Tooth-colored fillings are made out of a composite resin, which contains small particles of glass and plastic. It is the same material used for cosmetic dental bonding, and it can be shade-matched to complement the surrounding dentition.
How Do Tooth-colored Fillings Work?
The process for placing a tooth-colored filling is both quick and minimally invasive. First, our team will make sure you are comfortable. In many cases, this means that we use local anesthesia to numb the tooth that will receive the filling. In other cases, such as if a cavity has not penetrated all the way through the animal, anesthesia is not necessary. Then, your dentist prepares the tooth by removing the decayed tissue, after which the composite resin gets placed into the cavity.
Once the resin is in place, a special curing light hardens it in a matter of seconds. Finally, your dentist shapes the filling so that it will not interfere with your natural bite. You will be able to eat and drink immediately after your procedure. However, keep in mind that your tooth might be a bit sore or sensitive for a few days.
Do I Need A Tooth-colored Filling?
Here are some indications that mean you might benefit from a tooth-colored filling:
You have old metal fillings that you would like to replace with something that is more aesthetically pleasing
One of your old fillings has fallen out or is no longer adequately protecting your tooth
You are experiencing extra sensitivity or pain in one of your teeth
You notice a small hole in one of your teeth
Benefits Of Tooth-colored Fillings
The most obvious benefit of tooth-colored fillings is the fact that they blend in well with the natural appearance of teeth. However, they offer many additional advantages, including:
Minimal tooth preparation. Amalgam fillings simply sit inside a cavity, which means that a dentist may actually have to remove healthy dentition to accommodate the amalgam. A tooth-colored filling, on the other hand, bonds with the surrounding dentition and therefore requires less tooth preparation.
No increased sensitivity. Metal conduct temperatures very well, which means that a metal filling might contribute to long-term tooth sensitivity. Tooth-colored fillings do not have this issue.
Mercury-free. Amalgam fillings are about 50 percent mercury, which is widely recognized as a toxic substance. Tooth-colored fillings do not contain any mercury.
Tooth-colored fillings are tough enough to stand up to all the rigors of everyday eating and drinking. They usually last for 5 years or longer before replacement becomes necessary.
Book a consultation today or make an appointment using our convenient online appointment scheduler.
Monday
- 10:00 AM to 7:00 PM
Tuesday
- 9:00 AM to 4:00 PM
Wednesday
- 10:00 AM to 7:00 PM
Thursday
- 8:00 AM to 4:00 PM
Friday
- 8:00 AM to 2:00 PM
Saturday
- 8:00 AM to 2:00 PM

CareCredit is a healthcare credit card designed for your health and wellness.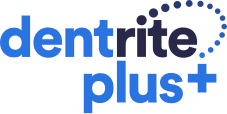 Everyone is accepted and membership can include coverage for your family.
Book your appointment today.
238-c Tolland Turnpike, Manchester Ct 06042
Call our office at (860) 327-5990