Invisalign Vs. Braces — Which Should I Choose?
Are your teeth misaligned? You may have decided to undergo orthodontic treatment, and that is a wise choice! Correcting the positioning of your teeth will improve the way your smile looks and deliver numerous oral health benefits. Still, even after you decide to straighten your teeth, you have an important decision to make — will you opt for Invisalign or traditional braces? In this blog post, we will explain what each treatment involves and how you can make the choice that is best for you.
Invisalign uses a series of removable, clear plastic aligners to straighten teeth. You wear each aligner for 20 – 22 hours each day for about two weeks before you graduate to the next aligner. After you work your way through all of the aligners, your teeth should be in their ideal positions.
Traditional braces use brackets and wires to accomplish their purpose. The brackets get bonded onto the teeth, and a special wire connects them. As the braces get tightened at periodic orthodontic appointments, the teeth gradually move into their proper places.
Candidacy For Invisalign And Braces
Both Invisalign and braces are able to correct a broad range of orthodontic problems, including overbite, underbite, crossbite, rotated teeth, gapped teeth, and more. However, Invisalign is usually recommended for mild to moderate misalignment rather than severe issues. Braces, on the other hand, are able to address practically any type of misalignment, no matter how severe it is.
Also, keep in mind that while braces are suitable for patients of most ages, Invisalign is geared more toward adults and mature teenagers — people whose teeth and jaw are already well-developed. Also, since Invisalign requires a measure of self-discipline, it is best for people who are truly committed to the treatment's success.
If you find out that you are a candidate for either braces or Invisalign, the one that is best for you ultimately boils down to personal preference. Most individual who are candidates for either treatment opt for Invisalign because Invisalign offers several distinct advantages:
Discretion. The aligners are clear, which means they do not call a lot of attention to themselves.
Oral hygiene. Because the aligners are removable, you can brush and floss your teeth with ease.
No dietary restrictions. The removable nature of the aligners allows you to eat and drink anything without worrying that you will negatively affect your treatment.
Speed. The average overall treatment time with Invisalign is faster than that of braces.
Comfort. Invisalign is free of brackets and wires that might irritate the soft tissues in your mouth.
Are you ready to straighten your teeth? A consultation with a qualified orthodontist can help you decide whether Invisalign or traditional braces is the better choice for you.
About the Author
Dr. Xing Zhu is the on-staff orthodontist at First Line Dental. He gained his education both at the University of Connecticut School of Dental Medicine and State University of New York at Buffalo. He is qualified to provide both traditional braces and Invisalign. If you would like to speak to Dr. Zhu about your orthodontic needs, contact our team today at 860-327-5990.
Book a consultation today or make an appointment using our convenient online appointment scheduler.
Monday
- 10:00 AM to 7:00 PM
Tuesday
- 9:00 AM to 4:00 PM
Wednesday
- 10:00 AM to 7:00 PM
Thursday
- 8:00 AM to 4:00 PM
Friday
- 8:00 AM to 2:00 PM
Saturday
- 8:00 AM to 2:00 PM

CareCredit is a healthcare credit card designed for your health and wellness.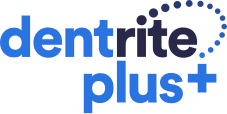 Everyone is accepted and membership can include coverage for your family.
Book your appointment today.