Use These 5 Tips To Maximize Your 2020 Dental Insurance Benefits
Do you have dental insurance? Your policy is a valuable resource that can provide you with financial assistance if you ever face a dental emergency. However, if that is all you use it for, you are missing out on its true value. In this article, a dentist in Manchester will discuss five useful and simple tips to help you maximize your dental insurance benefits in 2020.
1- Keep Up With Preventive Care
It Is Standard Practice For Dental Insurance Companies To Allow Their Policyholders To Go To Two Cleanings And Checkups Each Year. In Most Cases, You Can Attend These Appointments For Little To No Out Of Pocket Cost. If You Have Not Yet Visited Your Dentist For Your Second Preventive Checkup Of 2020, The Best Time To Schedule It Is Now.   
2- Schedule Restorative Treatment Asap
If Your Checkup Reveals That You Have A Minor Oral Health Problem, It Is In Your Best Financial Interests To Schedule Any Recommended Restorative Treatment As Soon As Possible. That Is Because Dental Insurance Tends To Cover Minor Restorative Care, Such As Fillings, At 70% – 80%. If You Delay Treatment And A Cavity Worsens To The Point Where You Require A Major Procedure, Your Insurance May Cover Just 50% Of The Cost.
3- Remember That Your Benefits Have A Deadline
Most Dental Insurance Plans Operate On A Calendar-year Basis. At The Beginning Of The Year, You Are Given An Annual Maximum. This Maximum Represents The Highest Dollar Amount That Your Insurance Company Is Willing To Pay Out For Approved Services Throughout The Year. On December 31, Any Unused Portion Of That Maximum Expires. It Is Rare For Dental Plans To Have Any Sort Of Rollover Provision. Therefore, If You Know You Need A Particular Treatment, You Should Schedule It Soon — Before Your 2020 Benefits Disappear Forever.
4- Strategically Schedule Major Procedures
If Your Dentist Recommends That You Undergo A Major Procedure, Its Cost Might Exceed Your Annual Maximum. However, Because Such Treatments Often Take Multiple Appointments To Complete, You Can Ask Your Dental Team To Schedule Part Of The Procedure In 2020 And Part Of It In 2021. You Will Thus Be Able To Use Two Annual Maximums Instead Of Just One.
5- Do Not Forget Your Fsa
Do You Have A Flexible Spending Account (Fsa) In Addition To Your Dental Insurance? Fsas Usually Expire At The End Of The Year, So Now Is The Ideal Time To Think About How You Can Combine Your Fsa With Your Insurance To Get The Care You Need.
Are You Doing All You Can To Maximize Your 2020 Dental Insurance Benefits? The Above-listed Tips Will Help You To Do Just That.
About The Author
Dr. Jared Jacobskind Is The General Dentist At First Line Dental. He Is A Graduate Of Stony Brook University's School Of Dental Medicine. Dr. Jacobskind And Our Team Are Happy To Accept Payment From Most Ppo Insurance Plans. To Learn How We Can Help You Maximize Your Benefits, Contact Us At 860-327-5990.
Book a consultation today or make an appointment using our convenient online appointment scheduler.
Monday
- 10:00 AM to 7:00 PM
Tuesday
- 9:00 AM to 4:00 PM
Wednesday
- 10:00 AM to 7:00 PM
Thursday
- 8:00 AM to 4:00 PM
Friday
- 8:00 AM to 2:00 PM
Saturday
- 8:00 AM to 2:00 PM

CareCredit is a healthcare credit card designed for your health and wellness.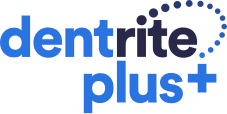 Everyone is accepted and membership can include coverage for your family.
Book your appointment today.