Want A Brighter Smile? Visit Us For Free Teeth Whitening!
Would you like to say goodbye to dental stains? You could purchase over-the-counter whitening products, but they usually do not offer the dramatic results that most people are looking for. Professional systems are much more powerful — and they may be easier to afford than you think. In fact, for a limited time, our practice is offering FREE teeth whitening kits to new patients. Read on below to learn more about this special promotion.
If you are interested in free teeth whitening, give us a call and let us know that you would like to take advantage of our special offer. We will schedule your first exam and cleaning with our talented, friendly team.
When you arrive for your appointment, we will give you a warm welcome and make sure that all of your paperwork is in order. Then, we will escort you farther into our office, where we will take some X-Rays and get started on your exam. We will check for things like cavities, gum disease, potential signs of oral cancer, and more. If your checkup reveals any problems, we will recommend a treatment plan to get your oral health back on track.
Your appointment will also include some time with one of our skilled hygienists. They will use special instruments to remove plaque and tartar from your teeth. They will also polish your teeth and give you tips on at-home care.
At the end of your visit, we will provide your free whitening kit. Its trays are pre-loaded with a powerful brightening formula, so all you have to do is use them as instructed, and you should see optimum results within just a couple of weeks.
Here are a few key points to keep in mind about this special promotion:
It is only for new patients. We love our existing patients, but this offer is limited to those who have not experienced our top-tier care before.
You must attend an exam and cleaning. Complimentary consultations are not eligible for free whitening. Your exam and hygiene appointment must be paid for in full before you get your whitening kit. No-shows and cancellations will be excluded from this offer.
Not everyone is a good candidate for teeth whitening. Certain oral health conditions may make it unwise for you to whiten your teeth. You might become eligible for whitening after some restorative treatments.
You have a limited time to take advantage of this offer. Our free teeth whitening promotion is valid through July 31, 2022. Appointment slots can fill up quickly, so we recommend that you contact us ASAP to secure your spot.
Would you like to achieve a brighter smile this smile? Get rid of dental stains for $0 when you take advantage of our limited-time teeth whitening promotion.
Meet First Line Dental
First Line Dental in Manchester, CT, is proud to offer a full range of dental treatments, including preventive, restorative, and cosmetic care. We strive to offer efficient, empathetic service in a comfortable environment. To schedule an appointment with us or to learn more about our current promotions, contact us at 860-259-4039
Book a consultation today or make an appointment using our convenient online appointment scheduler.
Monday
- 10:00 AM to 7:00 PM
Tuesday
- 9:00 AM to 4:00 PM
Wednesday
- 10:00 AM to 7:00 PM
Thursday
- 8:00 AM to 4:00 PM
Friday
- 8:00 AM to 2:00 PM
Saturday
- 8:00 AM to 2:00 PM

CareCredit is a healthcare credit card designed for your health and wellness.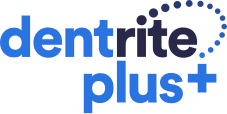 Everyone is accepted and membership can include coverage for your family.
Book your appointment today.