Cosmetic Bonding Vs Porcelain Veneers — Which Is Better?
Are you thinking about visiting your cosmetic dentist with the goal of improving your smile's appearance? There are numerous treatments that can transform the way teeth look. Two popular options are cosmetic bonding and porcelain veneers. Both work by covering imperfect teeth, thereby disguising flaws like chips, cracks, and discoloration. They also both provide gorgeous initial results. However, there are some distinct differences between these two treatments. In this blog post, we will compare some of their most important aspects.
During the cosmetic bonding procedure, a dentist molds a tooth-colored resin over a tooth in order to hide its flaws. Then, the resin gets hardened with a special curing light. Usually, the process requires just a single dental appointment and takes less than an hour.
Applying porcelain veneers is a more intensive procedure and requires at least two appointments. At the fist appointment, the teeth must be prepared via the removal of a bit of enamel. Then, impressions are taken. A dental laboratory uses the impressions to fabricate custom porcelain veneers while the patient wears temporary ones. At the second appointment, the dentist cements the permanent veneers onto the teeth.
The lifespan of cosmetic bonding varies from patient to patient. It might last for as few as 3 years or as long as 10 years, depending on numerous factors. Also, keep in mind that bonding can become discolored over time.
Porcelain veneers typically last for at least 10 years if they receive proper care. Plus, since they are nonporous, they do not absorb pigments. They are thus extremely resistant to stains.
Cosmetic bonding is among the lower-priced cosmetic dentistry services. That is because the process is relatively quick and simple. Porcelain veneers cost significantly more. However, the durability and long-lasting beauty of veneers may make them a better value.
Caring for cosmetic bonding and porcelain veneers is quite similar. You must stick to a thorough daily oral hygiene routine. It is also important to avoid activities that might break the bonding material or porcelain, such as playing sports without a mouthguard or chewing on extremely hard objects (like ice or jawbreaker candies).
In general, dentists recommend cosmetic bonding for patients who want a cost-effective way to change the appearance of one or two teeth. Porcelain veneers tend to be a better option for individuals who want to totally transform their smile and are interested in a truly permanent solution to their teeth's aesthetic imperfections. Your dentist will help you compare the pros and cons of each option so you can make the decision that is most in line with your goals, preferences, and budget.
About the Author
Dr. Jared Jacobskind is a general and cosmetic dentist in Manchester. He is a graduate of the Stony Brook University's School of Dental Medicine. When he places cosmetic bonding or porcelain veneers, he takes great care to ensure that the results are both beautiful and natural-looking. If you would like to talk to Dr. Jacobskind about changing your smile's appearance, contact First Line Dental at 860-327-5990.
Book a consultation today or make an appointment using our convenient online appointment scheduler.
Monday
- 10:00 AM to 7:00 PM
Tuesday
- 9:00 AM to 4:00 PM
Wednesday
- 10:00 AM to 7:00 PM
Thursday
- 8:00 AM to 4:00 PM
Friday
- 8:00 AM to 2:00 PM
Saturday
- 8:00 AM to 2:00 PM

CareCredit is a healthcare credit card designed for your health and wellness.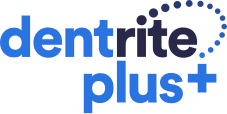 Everyone is accepted and membership can include coverage for your family.
Book your appointment today.